Welcome
Sunshine Business Association (SBA) and has had a long and proud history of representing its 370 businesses since 2009. An affordable rate levy system enables the Business Association to advocate for the business community, assist in location promotion and local business development along with events that support the local Sunshine community.
About the Program
What is it & the role of the SBA
Many business associations across Victoria have a special rate or charge collected by Council from tenants/owners and distributed back to the business association for the purposes of marketing and business promotions.
The Sunshine Business Association must adhere to the conditions provided in their funding agreement to ensure that, at all times, they are acting in accordance with the legal requirements for expenditure of the Special Rate Scheme.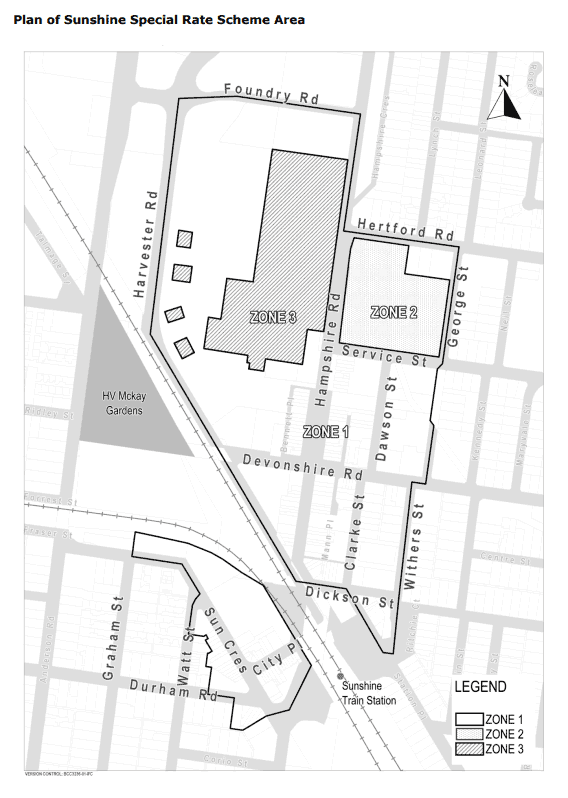 The Special Rate funds enable
Development and delivery of:
Marketing and Promotion
Events
Business development activity
Part-time marketing coordinator – 20 hours per week
Highlights
Marketing & Events
Sunshine Business Awards (bi-annual)
Sunshine Lunar New Year Festivals
Sunshine Lantern Festivals
Sunshine Street Markets
Sunshine Wanders (MFWF & EDW)
Sunshine Halloween Street Party
Sunshine Short Film Festivals
White Ribbon Day Breakfasts
Sunshine Bags
Street activities
Advocacy & Grants
Dept of Justice – Light up Sunshine
Victorian Multicultural Commission – Sunshine Lantern Festival & LNY
Victorian State Government – Business Chambers and Trader Groups Programs
Brimbank City Council – Sunshine Lantern Festival and LNY
Upcoming Events/Marketing
Business Networking Events
Business Newsletters
Social Media
BCC Small Business Workshops
Website Upgrade including Business Directory
The story so far
Sunshine is well positioned to be the capital for Melbourne's growing west as well as vibrant centre for the local community. The renewal of the Special Rate will enable the Sunshine Business Association to continue its important work with businesses collectively to market and promote the Sunshine Town Centre.
The Sunshine Town Centre is one of Melbourne's great centres – a place where many people visit, shop, work, study and live. The Sunshine Town Centre is developing a reputation for its culturally diverse offering, particularly food, as well as delivering a program of events and activities that celebrate the cultural diversity of the region. Key businesses and services already in and near the town centre include, great fresh food shopping, multicultural restaurants, a street market and annual events including the Sunshine Lunar New Year Festival, Sunshine MFWF Wanders, and Sunshine Halloween St Party.
The SBA Committee 2022/23
PRESIDENT
Vu Du (Aussie Home Loans)
VICE PRESIDENT
SECRETARY
Kaylene Barnard (Simplicity Funerals)
TREASURER
Jennifer Perena (MatchWorks)
ORD. MEMBERS
Athan Spyridis (Anytime Fitness)
Domenica Forti (Biggin & Scott)
John Girardi (Girardi Human Resources)
James Clark (Stark Finance)