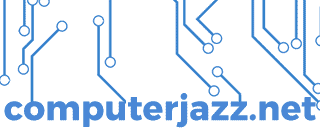 Websites – Email – Hosting – Domain Names – Development
For over two decades computerjazz.net has been a trusted provider of internet services to many organisations including the ANZ Banking Group, The Western Bulldogs, St Kilda FC and many other reputable Australian and international businesses, organisations, community groups, charities and artists.
We have been providing internet services for over 25 years. (Our business name officially changed to our domain name computerjazz.net in 2003)
We use fast Australian based internet and cloud servers for our locally based clients and also provide geographic specific located servers and cloud for our clients who are targeting international audiences.