Hampshire Pharmacy Compounding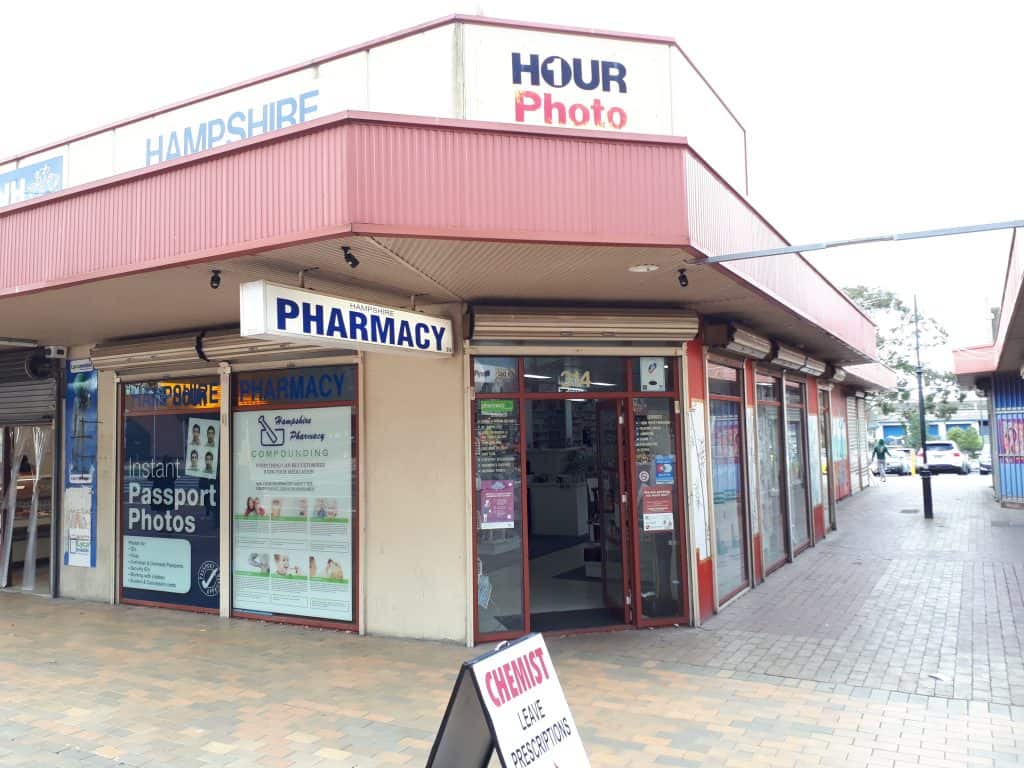 Hampshire Pharmacy has been proudly serving the Sunshine and surrounding communities for over 30 years.
At Hampshire Pharmacy you can count on us to provide you with expert knowledge and exceptional service!
Our professionally trained pharmacists specialise in Pharmacist Vaccinations, Compounding, Aged Care Services, and Weekly Medicine Packs.
We stock a wide range of products designed to help you achieve your best possible health outcomes. These great value products range from over the counter medicines, vitamins, skincare, cosmetics and first aid lines.
Hampshire Pharmacy also offer 1 hour photo processing and passport photos!
Come in and experience the Hampshire Pharmacy difference today!
Hours
Monday 9.00am to 5.30pmTuesday 9.00am to 5.30pmWednesday 9.00am to 5.30pmThursday 9.00am to 5.30pmFriday 9.00am to 5.30pmSaturday 9.00am to 2pm