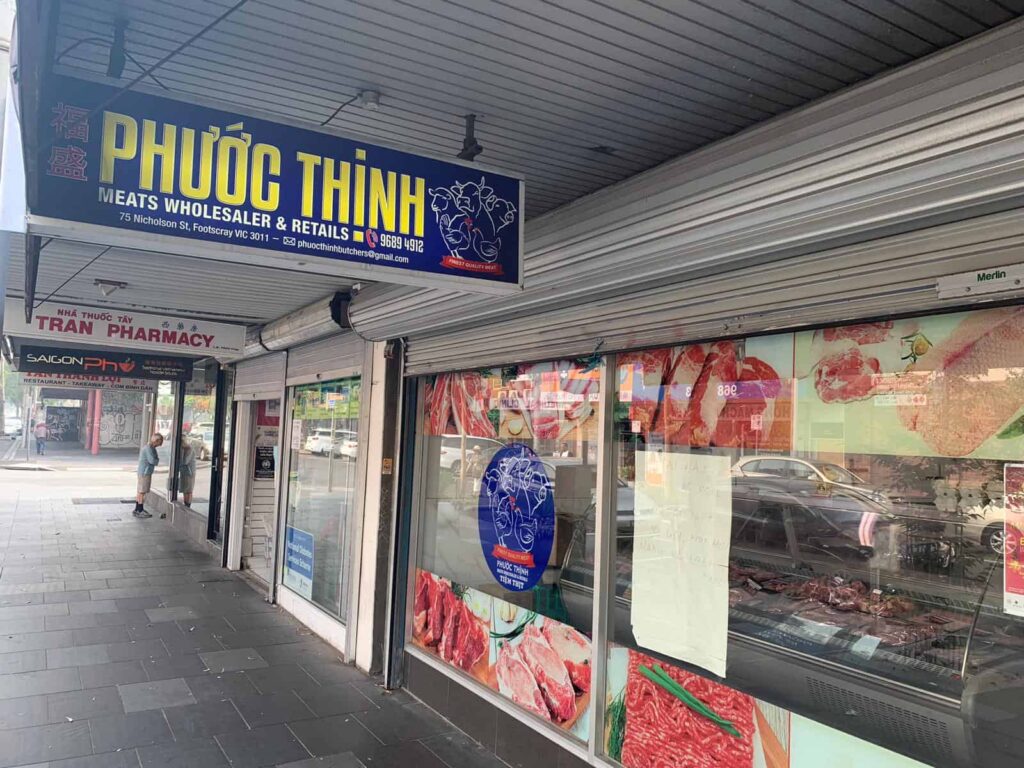 PHUOC THINH BUTCHERS PTY LTD
"As a family owned company which commenced in Footscray, Melbourne since 2011, we are serving individual customers and catering numerous restaurants as a Wholesaler ".
We are supplying Finest Quality of Meats with Pork, Beef, Lamb, Chicken and some other kinds of meat that follow HACCP System strictly and appropriately. In order to meet all clients needs, we are expanding and we prioritize the best customer services to become a better supplier. It is undeniable that it is our honor to serve you.
Hours
Monday 8am - 6pmTuesday 8am - 6pmWednesday 8am - 6pmThursday 8am - 6pmFriday 8am - 6pmSaturday 8am - 6pmSunday 8am - 6pm