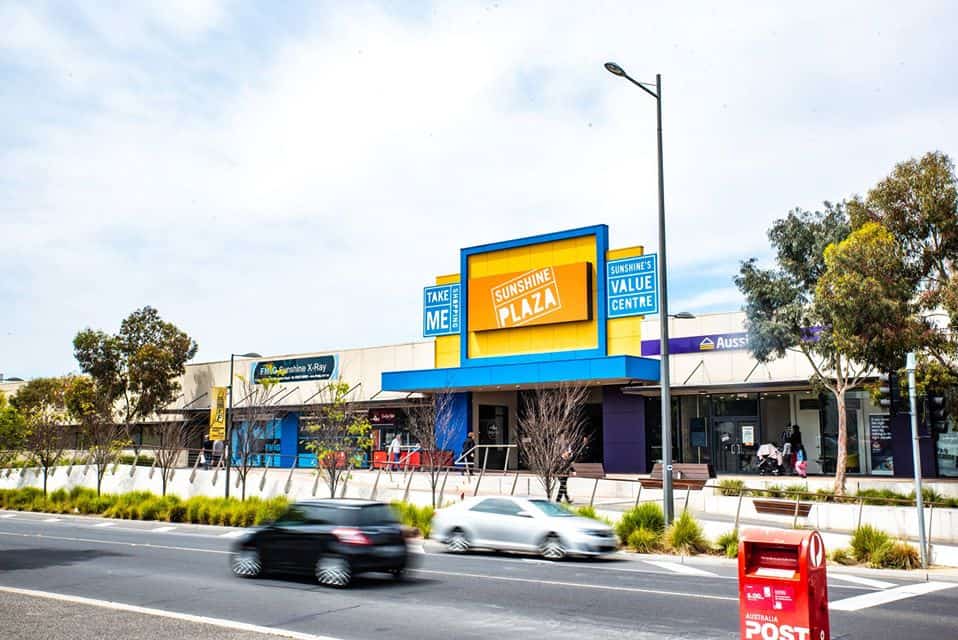 Sunshine Plaza Shopping Centre is a well-established sub-regional shopping centre located approximately 12km west of Melbourne's CBD.
The Plaza is home to ALDI, Medical One, FMIG, Anytime Fitness, Vicfields Fresh Food Market, TerryWhite Chemmart and over 30 specialty retailers. The Plaza offers a quality range of food, health, lifestyle and everyday convenience for the community.
Sunshine Plaza is a community shopping centre run by passionate Centre Management and owners. The Plaza supports both national retailers and local businesses that serve the growing Sunshine community.
Car parking is free and the centre is well accessed by public transport.
Parking
Sunshine Plaza has over 830 on-grade and undercover car parks. Cars can access the Plaza's underground parking via Service Street or Hertford Road. Disabled and Parents parking is available near the entrance to the travelator. Please note that the underground car park closes at 8.30pm every day.
Cars can access the Plaza's on-grade parking via Service Street, nearest to Medical One and ALDI.
Public Transport
Sunshine Plaza is 500m (or an 8 minute walk) to Sunshine Station. Local buses and taxis are also accessible from the Plaza's Hampshire Road main entrance.
Hours
Monday 9:00am to 5:30pmTuesday 9:00am to 5:30pmWednesday 9:00am to 5:30pmThursday 9:00 am - 8:00 pmFriday 9:00 am - 8:00 pmSaturday 9:00 am - 5:00 pmSunday 10:00 am - 5:00 pm